(By Samantha Gonnelli – C2C Career Advisor)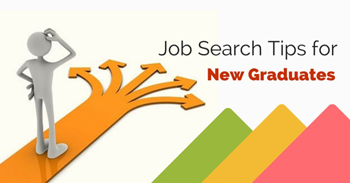 Searching for a new job is challenging for multiple reasons. Many job seekers become frustrated when they submit application after application without even receiving an email from employers, acknowledging that their application materials were received. As a result of this cycle, it is difficult for job seekers to obtain feedback on their application materials, making it difficult to know what to change or improve on a resume or a cover letter. Applying to jobs for months at a time can thus become draining and feel like a solitary, lonely mission, especially if you are not working, or are underemployed, while you are job searching. I have experienced this firsthand as a job seeker and secondhand, as a Career Coach for long-term unemployed job seekers. In this article, I will discuss what you can do to fill the time, as well as the gaps, in your resume while you are navigating the job search.
Throughout your job search, I suggest that you:
Continue to develop and refine your application materials – Ensure that you have multiple resumes. (For more information on how and why it is helpful to create multiple resumes, see my earlier article from March of 2017). Polish and personalize your cover letters and update your LinkedIn page. Create profiles on the websites of the companies and organization in which you are interested, thereby making it easier for you to apply to these places once they post a job in your field. Seek out feedback on your resumes and cover letters from a Career Advisor, an industry professional, etc.  It may also be useful for you to compile a portfolio to bring to interviews. Portfolios are hard data; they are a great way to help both you and your potential employer visualize and better understand your past accomplishments.
Build your brand and market yourself – With so many candidates applying for every posted position, it is important that you find a way to stand out. One of the ways you can do this is to figure out what your "brand" is and communicate that to others via the "Summary" at the top of your LinkedIn page or while networking with others, either online or in-person. The New Oxford American Dictionary defines a brand as "a particular identity or image regarded as an asset." It can be challenging to create a single statement, or even a brief paragraph, that adequately conveys your skills, expertise, and future career goals; however, doing so will not only convey what you offer to a potential employer – it will also assist you with communicating what you bring to the table to others when you are networking or interviewing.
Network – Networking is critical, even when you are not actively seeking a job. It is the best and most efficient way to find out when new positions become available and is your best shot in terms of getting your foot in the door. A good word from one of your contacts can ensure that your resume is, at least, reviewed, but hopefully, it will also lead to an interview!  To network, you can take a few different approaches. You can start by reaching out to your family and friends. I also suggest taking advantage of your alumni network, speaking with former colleagues, and staying active on LinkedIn. It's also helpful to check out local MeetUps and ToastMasters International chapters. Conduct informational interviews when you obtain a contact and remember to keep in touch with him or her. Finally, and most importantly, let others know that you are actively looking for a new job so that when they hear about a position you might be interested in, they will pass it along, and perhaps, even refer you.
Attend Job Fairs and Hiring Events – These events can be daunting, but they do offer a chance for you to speak with the individuals reviewing your application materials. They also provide you with the opportunity to interview on the spot and ask questions about both the position and the employer. Finally, these events also serve as another venue for networking and may steer you in the direction of another job lead.  Additionally, the following activities will help you find a job and build your resume at the same time; plus, engaging in these activities will also make you a better candidate:
Volunteer – Helping others is both fulfilling and educational. Try to volunteer in support of a cause that you are passionate about and in a role where you may be able to exercise some of the skills you might utilize on a daily basis when you achieve your dream job. Volunteering also allows you to meet others with whom you may be able to network and can introduce you to other job options.
Blog – Blog about the industry in which you are trying to obtain a career. If you are seeking a career in finance, create a blog that covers finance-related news. If you are interested in obtain a job in fashion, start a blog about current trends in men's and/or women's clothing. Writing will help you stay up-to-date with your industry of interest and demonstrate your passion for it to potential employers. You can also include a link to your blog on your resume or LinkedIn page!
Seek and accept contract work – For most of us, the goal is to find full-time work in our area of interest; however, taking a part-time or a temporary position can help you gain experience so that you can eventually land your dream job. Taking a part-time or a temporary position may also set you up for a full-time position at the company; however, even if it does not, it will still help you build your resume.
Happy job searching!